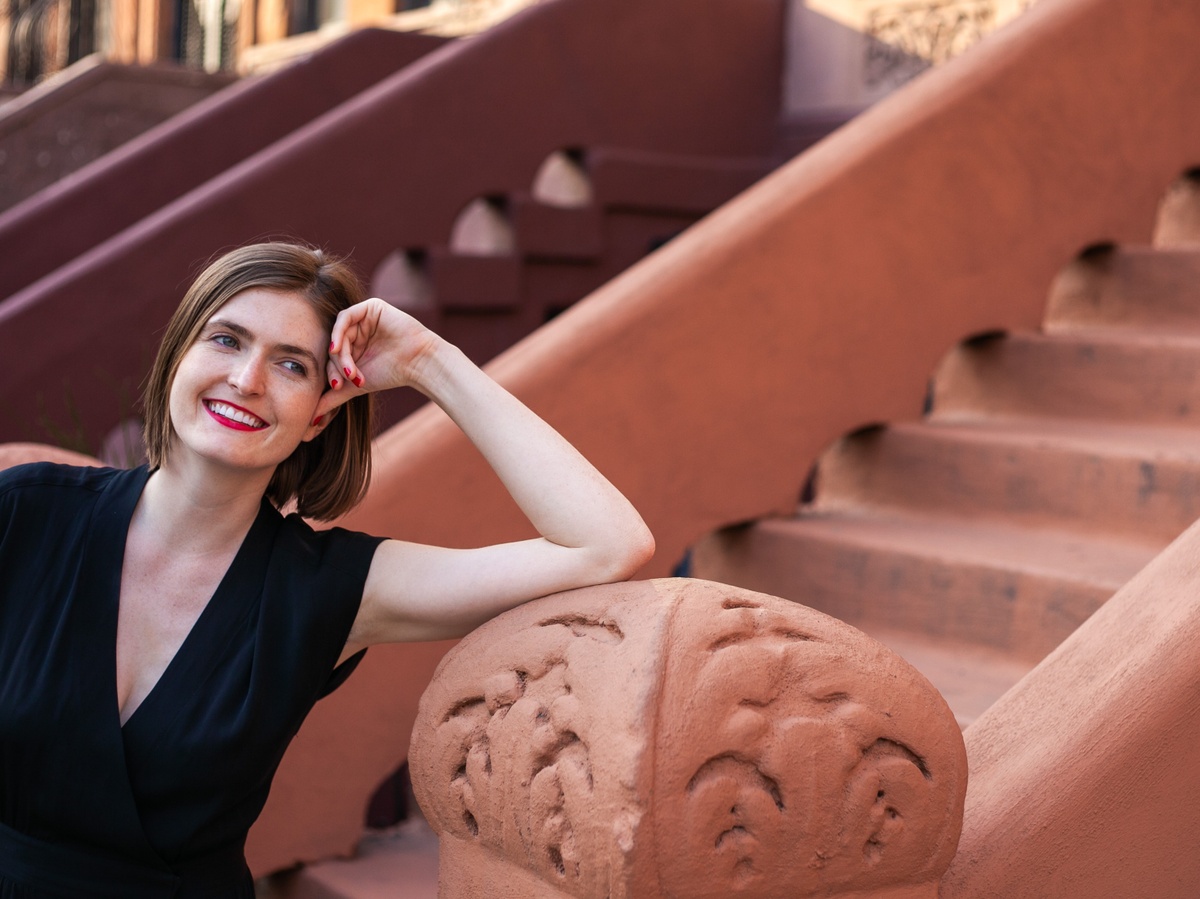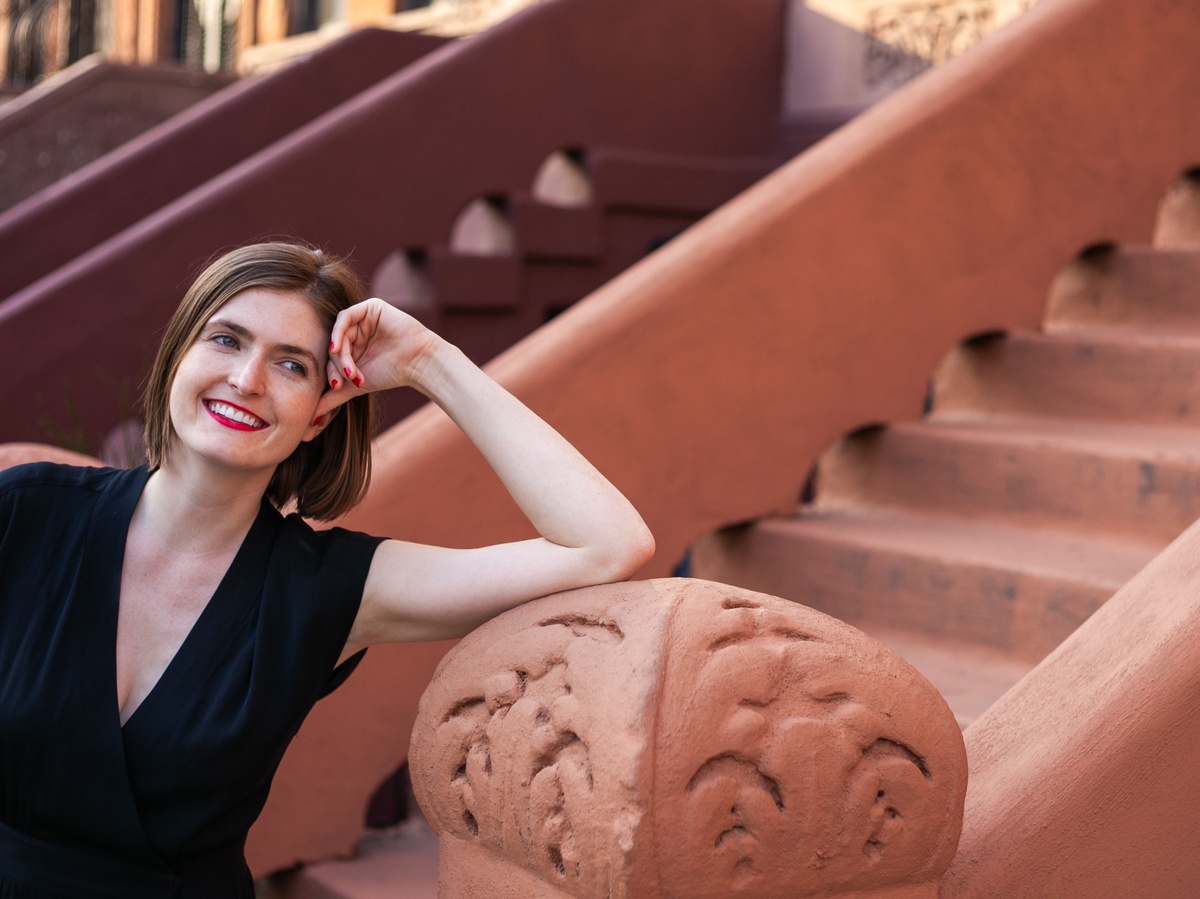 Buyers: Get after it; inventory surplus means major opportunity. The Fed will likely raise rates again in December and early next year, so while they will still be historically low, time is of the essence. For every point mortgage rates increase, your monthly payments rise roughly 13%. If you're not ready, it's a great time to come see me for a "future buyer" talk and formulate a plan.
Sellers: Don't believe the naysayers. Yes, if you have a very expensive and specific property, the buyer pool is smaller and you need to speak to your agent about a specific strategy. But correct pricing and quality marketing overcome market softness. We sold a penthouse in Harlem for a record price after two weeks. And even in the higher price points, more apartments are starting to go into contract, because buyers are finally getting active. Everyone needs a place to live, and people will always be moving to NYC, so while you may not get the aspirational price from the top of the bubble, you can sell.
Renters: Rents are beginning to increase again after sliding for the past year (how much depends on the neighborhood). If you can move at a less desirable time, 11/1 - 2/28, you may still be able to negotiate a better deal. Avoid 18 month leases that will put your renewal smack-dab in the summer, though, and aim for mid-May at the latest.
And everyone, be on the lookout for VIDEO coming your way in the near future. 
What To Do if Your Apartment Lacks Heat or Hot Water

Bad landlords can get away with a lot, but if they fail to supply heat and/or hot water during the winter, it's a BIG deal. You can generally get even the slummiest slumlord to restore services within 48 hours. Curbed has you covered with this article on how to proceed. Or you can call yours truly. 
"Wait and See" Buyers Drive up Rent Prices
I've written before about buyers' hesitation to buy, waiting for the market to "bottom out" or the political climate to make more sense. Renting can also be attractive for its low commitment and many amenities. Unfortunately, this has caused rents to rise in the largest jump since 2015. Will this help motivate buyers? Read more details from Bloomberg here.
| | |
| --- | --- |
| This is about Compass's announcement that they are now providing health insurance to their 1099 employees (i.e. agents). This is groundbreaking. From what I understand, no brokerage in America has EVER offered this to their employees. We do not earn salaries... | |
| | |
| --- | --- |
| | The Gateway Program, originally called the Gateway Project (why the rebrand, guys?), was first presented in 2011, but a lack of funding has slowed its progress. They have, however, been making some improvements and building new tracks on the West side of Manhattan since they received some funding after... |
| | |
| --- | --- |
| Unlike other areas that are consistently hit by hurricanes (Carolinas, Florida), Sandy was a weird confluence of events that it isn't expected to be repeated in the near future. But real estate agents, developers, and consumers in this area are still aware of the threats, while the city is taking real steps to ensure that... | |
| | |
| --- | --- |
| | * I wrote this last year for Virginia's off-cycle elections, but it's even truer today. We are not actually that divided as a nation, but politicians distract us by using "wedge" issues (like the caravan) to literally drive wedges between us. Regardless of whether you agree with me or if you are in the minority... |
I may have been depressed and injured, but I still managed to get out and see a few incredible things this month. Big thanks to all my friends who inspired these journeys when I just wanted to hide under my bed!
When I hurt my knee at the beginning of October I cried. Then I took a few days off and remembered how nice it is not to run 25+ miles a week. While I have to wait for 2019 to finally participate, I got to watch friends and family complete this year's race, and cheer on some strangers as well. It's the most inspiring and emotional city event of the year, as runners travel through five boroughs of cheering crowds before finishing in Central Park. 
One of the many reasons I do real estate is an obsession with interior design. I grew up in a house built over the span of two centuries, and its contents reflected this. LoveHouse is a recently-launched gallery and online store showcasing "curated vintage & eclectic design," a similar mix of modern pieces, custom commissions, and refurbished antiques. Their beautiful space in Greenpoint is definitely worth a visit. Look out for these guys in their new storefront in the near-ish future, and as stagers for some of my listings next year!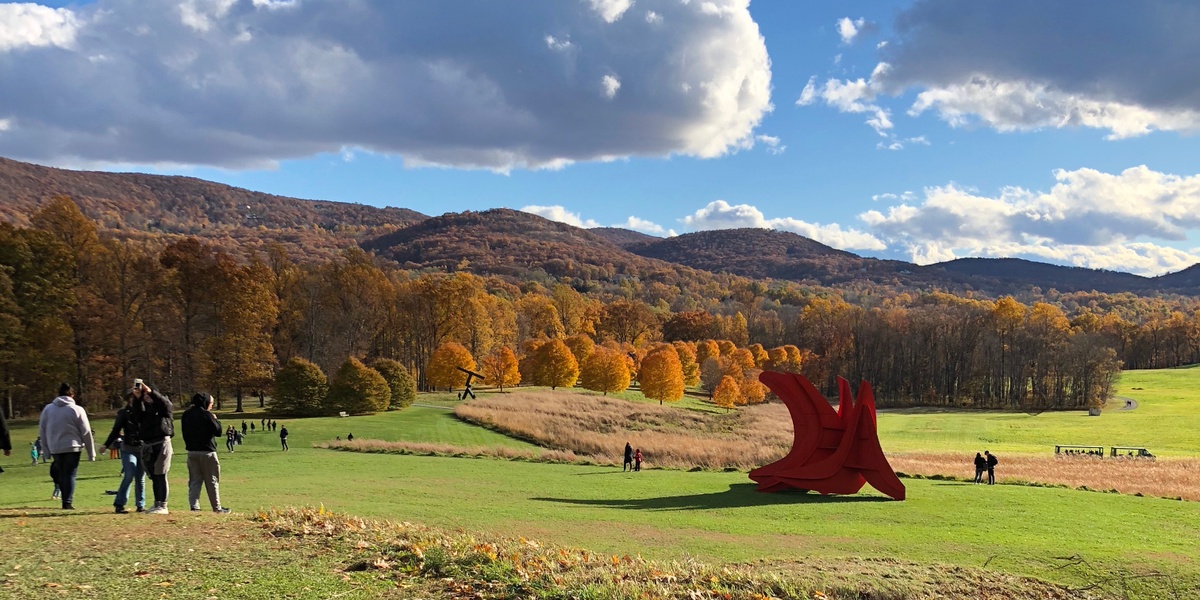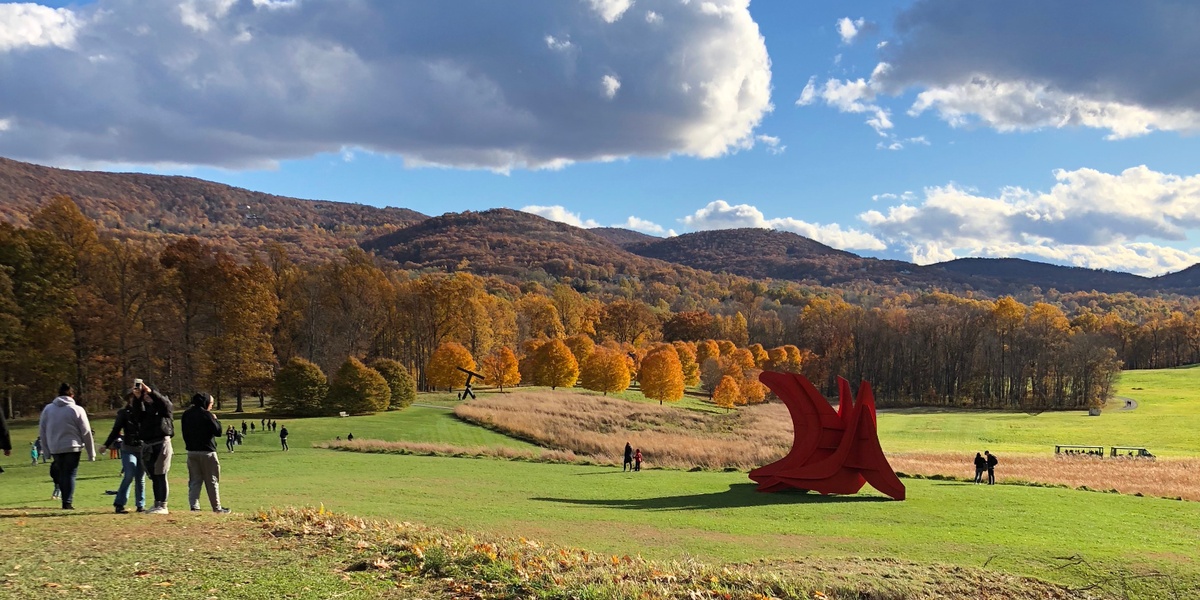 Storm King is not in the city, but it's a one hour car ride North along the Hudson (or a short Metro North trip). The drive itself is beautiful, especially with the fall foliage, but I managed not to plunge into a ravine from distraction. Once you arrive at Storm King, it's no less magnificent. A massive outdoor sculpture garden spanning 500 acres, with a design/sculpture museum in the center, it's a great way to spend a Saturday or Sunday afternoon. After walking the grounds, head to Brother's Barbecue and treat yourself to an upsetting amount of food. Tell Debi we sent you.
© Compass 2018 ¦ All Rights Reserved by Compass ¦ Made in NYC
Compass is a licensed real estate broker and abides by Equal Housing Opportunity laws. All material presented herein is intended for informational purposes only. Information is compiled from sources deemed reliable but is subject to errors, omissions, changes in price, condition, sale, or withdraw without notice. No statement is made as to accuracy of any description. All measurements and square footages are approximate. Exact dimensions can be obtained by retaining the services of an architect or engineer. This is not intended to solicit property already listed.